Efficient manufacturing
and individual design
of plastic optics items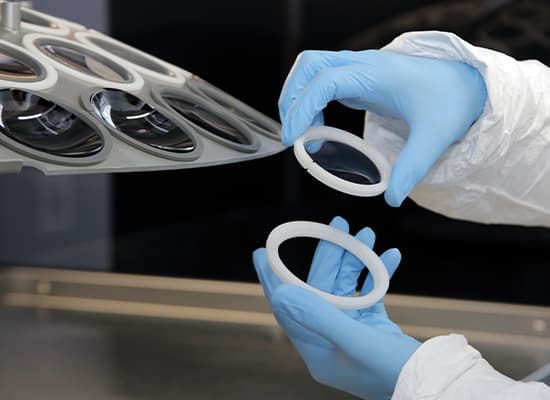 At ALL-IN OPTICS, we provide various services such as the mass production of plastic lenses.
We have highly trained experts with more than 15 years of experience dealing with such high-quality productions.
Different transparent materials are designed for the specific market and application, and these materials play an important part in our day to day lives.
This production is cost-efficient and of high-quality, but before the series is possible, a whole process connection must be completed from lens design to producing the prototype.
The production of transparent material within injection moulding needs to be carried out by special injection moulding machinery. The handling of the product and process of the material needs to be also strictly carried out. There needs to be a high requirement paid to plastic product quality; any hole, marking, whitening or discoloration must be eliminated as it will be visible within a transparent Lens.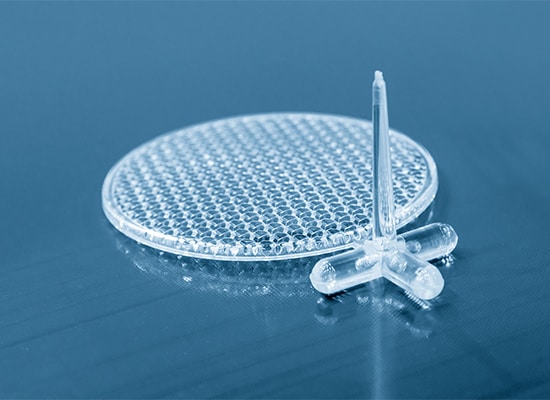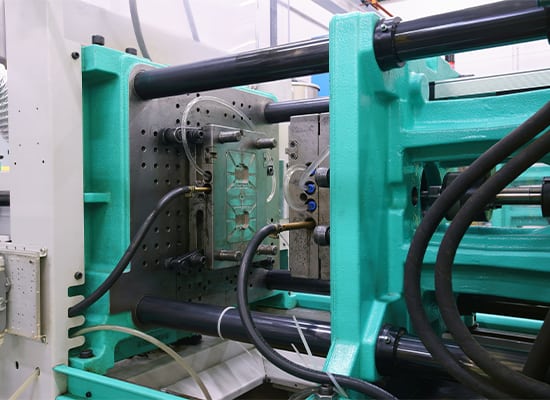 During the storage and transportation stage, the material must be sealed and kept clean. If or when drying stages are happening the air used should be filtered to avoid polluting the raw material. The main Materials that are used for producing plastic Lenses are PMMA, PC, COC or COP Material.
Plastic injection moulding is the process of melting plastic granulate that once malleable enough, are injected at pressure into a mould cavity, which fills and solidifies to produce the final product.
Related to the Lens production there might be some special processes which are needed some times – such as Compression Moulding or variothermal heating and cooling.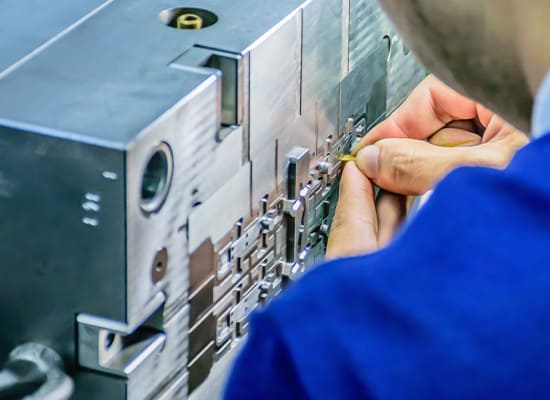 Hot embossing is a technique to fabricate high-quality microstructures. The technique can be quite a challenge due to the high surface volume ratio. The typical materials used for this are PMMA or Polycarbonate. There need to be significant steps taken within this process.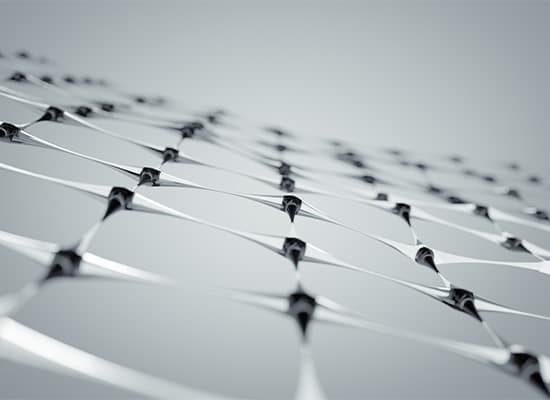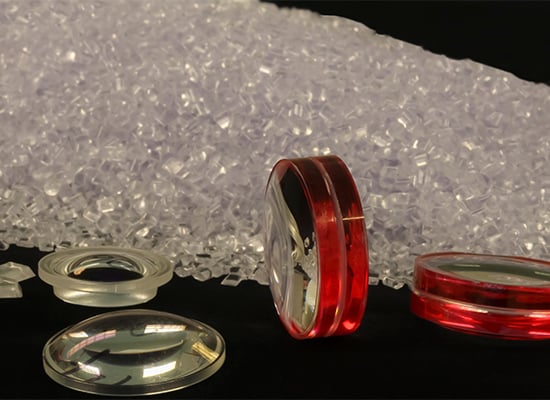 There are typically four steps of embossing, pre-heating, embossing, demoulding, and cooling. The requirement is good process control at elevated temperatures and is often used for large area polymer devices with micro and nanostructures such as microlenses and anti-reflective polymer films.
Extrusion, similar to our other services, is completed by using a high volume process and is used to manufacture a broad range of products, including linear lenses. The method is created by melting raw plastic pellets and forming melted material into a constant form. Extrusion is a process that involves minimal waste that is recyclable, and our experts can offer this service with efficiency and high quality. Extruded Lenses are most likely used in LED Lighting industry.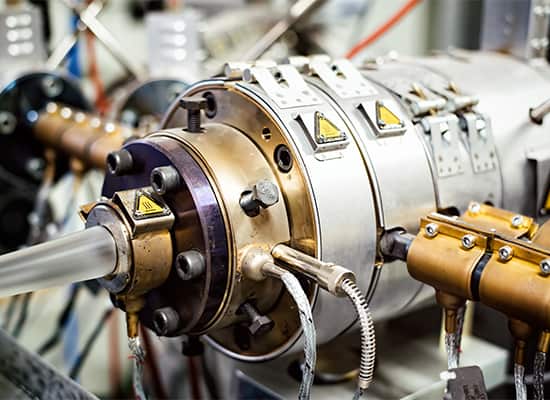 Production of glass Lenses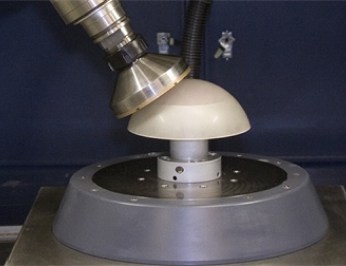 Starting off with the Grinding, the technician chooses the appropriate semi-finished Material and covers it in plastic to protect the surface as the other side is ground. Molton metal is used on the cover side for a block or hold. Grinding is performed by a CNC machine using tens of thousands of natural diamond machining points.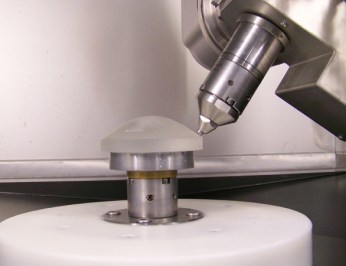 Polishing is the next step, as the lens will still consist of rough circles. To smooth the lens and maintain the correct shape, we use abrasive sandpaper and water at a temperature of 19 degrees celsius. We then polish the lens again this time using sandpaper with a compound of aluminum oxide, water, and polymers. After the surface smoothing is complete we remove the block and plastic covering the back of the lens and clean the lens with a 15 step chemical bath. Our experts will accurately inspect the lens each step of the way.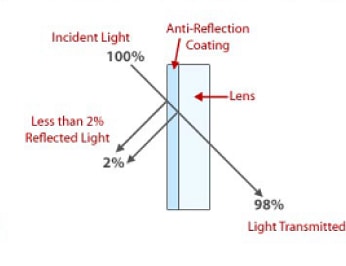 We then move onto the anti glare coating, where the anti glare coating is added to both sides of the lens and placed in an oven. This removes any impurities and reduces the amount of glare on the lenses. To complete the process, a robotic cutter will measure the frame and cuts it to the end of the lenses to fit in the plastic lens, and again our trained experts conduct a final check to make sure everything is as accurate as it should be.
We have deep knowledge in all steps of product development for plastic optical lenses.
We support our customers from optical engineering & prototyping to serial production.​
Customized design for unique needs
Full support from idea
to postproduction
Guaranteed cost-effective
manufacturing
High range of materials available
High & low Volume Capabilities
"Lars helped us with ray tracing an optical design for a consumer device and got us connected to a plastics distributor. He delivered the results quickly and in an easy to digest manner that gave us great confidence to proceed with our design. I would recommend ALL-IN OPTICS for any plastic optics challenges!"



"Lars quickly finds himself in complex and challenging tasks. We are very grateful for his support and the added value provided, and we recommend his services without reservation. Our intensive cooperation so far has resulted in not only significant progress in our production technology, but also an initial patent application with him as co-inventor."


"It was possible for us to optimize our Lens Design due to fast and precise prototyping of optical structures by ALL-IN OPTICS - also the risk was minimized before investing in to serial production moulds"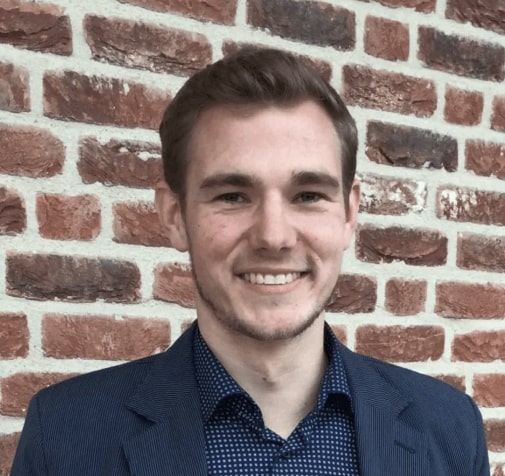 10 years of experience in plastic optical manufacturing
Benefit from our strong network
and experience
From being an mouldsmaking-apprentice
in plastic optical tooling at Fujifilm Recording Media to project-managemenet & plant-management ending up with his own company in the plastic optical industry.
Do you have
additional questions?
Fill out the form and we will contact you to chat it up
or schedule a meeting.